Finding the right technical writer is a science. It's often difficult to find writers who can not only explain high-level business concepts but also describe the intricacies of certain processes. These include ones relating to equipment and machinery installation, health care procedures, software and hardware usage, and everything in between.
If you're about to post a job application for this position, you first need to know who technical writers are and how they differ from other content creators. From there, you'll have enough of an understanding to ask educated questions about their schooling and work experience.
Here's what you should know before you conduct your first phone screen with a technical writer:
1. Understand what technical writers do
As we mentioned, technical writers are their own breed of professionals. While columnists tend to write on trending subjects, blog writers focus on blogs, and grant writers put pen to paper to develop – you guessed it – grant proposals, technical writers typically produce:
Frequently asked question content
How-to-videos.
Instructions.
Contracts.
Product catalogs.
User manuals.
White papers.
"Technical writers develop matter-of-fact and to the point content."
Are you starting to notice a trend in this content-type? Technical writers typically write matter-of-fact and to the point, and that's for a good reason: Their readers need to know how to do something, or they need more precise details about a technical subject.
2. Look for ones that follow a detailed writing process
While creative writers might be able to avoid using outlines because they have a lot of freedom to ad-lib, this could be disastrous for technical writers.
Why? Take for example a technical writer who is writing instructions on how to put together a gas grill. If he or she fails to properly describe each step or worse, writes an incorrect instruction, the customer could get injured. In response, the customer could put forth a lawsuit, which might cost the company thousands of dollars – all because of a simple writing error.
According to TechWhirl, a technical writer will typically follow a process that looks like this:
Conduct a discovery process: What kind of document does the client need? Who is the audience? What is the scope of the project? What research should be included and where can it be founded? These are all questions a technical writer may answer before they begin their project.
Plan the document: The writer should use an outline to guide them through each portion of their technical document. As we mentioned, it's vital that technical writers write clear, concise copy to prevent user misinterpretations or accidents.
Test and review: Unlike other writers, technical writers may have to a test the products or services they're writing about. In fact, in order for them to write quality copy, they probably should use these projects before they begin their assignment.
Peer evaluation and feedback: After the content has been developed, it should go through an intense peer-review process to ensure it's 100 percent accurate.
Disposition: Once complete, the copy is ready to be distributed with the product or service. In time, however, that writer may need to revise his or her piece, archive it or completely destroy it based on the situation. Take for example a product label that contains information about hazardous materials. If government regulatory agencies find that one or more items in a product can hurt consumers, the manufacturer will have to scrap the original label and write a new one.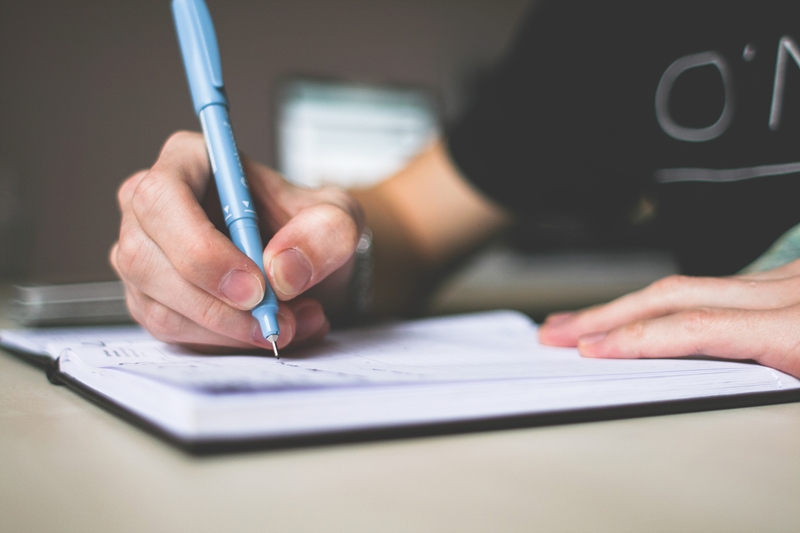 3. Scrutinize their education and experience
If the candidate just graduated from school, talk to them about how their studies and extra curricular activities helped prepare them for the position they're applying for. Many writing students will have likely completed at least one technical writing course prior to applying for a technical writing position. And some may have even finished internships that gave them real-world technical writing experience.
If the candidate has been out of school for several years, their work experience will hold much more weight. Along with discussing the type of writing they've completed, talk about:
How much they've created content strategies: A writer who helps clients form their content marketings strategies is usually more valuable on the market than someone who doesn't. These content strategists will likely want a higher salary because of their additional experience.
The type of managerial experience they have: Technical writers who also have supervising experience will cost companies more than professionals who haven't managed before. Be mindful of the candidate's experience levels so you don't waste time. It wouldn't make much sense to conduct a phone interview with a professional with managerial experience for an entry level or junior position.
The kind of documents they struggle to write: Experienced technical writers can develop a range of content, but everyone has weaknesses. You want to ensure their experience lines up with the job description.
The process you go through to hire a technical writer should be as thorough as the one these content producers go through as they construct their pieces. Technical writers typically command a lot of money on the open market – the national average, according to the Bureau of Labor statistics, is around $70,000 a year. This is why it's crucial that you not only understand who they are, but what separates the good ones from the great ones.