In the world of technology and design, job seekers are widely expected to present evidence of their talents in a portfolio.
While presenting a portfolio of work is expected for user interface designers – who focus almost exclusively on visual design – it is perhaps less commonly understood that user experience professionals should do the same. Providing a portfolio of work to potential employers, however, is perhaps just as important for UX designers.
If you are looking for a new UX role and are eager to build or refine your professional portfolio, read on. Below is a guide to help ensure that your UX design portfolio is a memorable one.
1. Select your best content
Select several of your strongest projects for your portfolio and then gather all necessary supporting evidence of your achievements. According to designer Kyle J Larson, writing for his personal website, important evidence includes notes and research, rough design sketches, communications with clients and so on.
Also be sure to include a link to the finished product, whether that's a live website or smartphone application. He elaborated that while it's tempting to include all of your work, it's helpful not to overfill your portfolio – if it's too lengthy viewers may become bored and distracted. Keep it concise and engaging by focusing on your very best work.
2. Emphasize your process
Given that UX design focuses primarily on analysis and decision making in terms of improving customer interaction, your UX design portfolio should provide examples of your work which include clear descriptions that detail your working process, Harish Venkatesan explained, writing for UXPin.
Prospective employers will want to see an overview of all the work you completed on the project before you arrived at the final product – for example, how you interpreted the goals of the project, initial sketches, research completed about competitors in the space and so on.
"Provide clear descriptions that detail your working process."
3. Explain the problems you helped solve
UX projects begin with a problem – how can a user's experience be enhanced? What is it about the design of the client's current website that is causing issues in terms of the customer-client relationship?
Consequently, as Venkatesan argued, it is crucial to explain to prospective employers in your portfolio how you tackled the major problems your client was facing – as he emphasized, be sure to tell a compelling narrative.
After all, the field of UX designs is essentially based on problem-solving, and that is one of the key attributes that all employers will be looking for when making a hiring decision, so don't be shy about showing off your problem solving skills.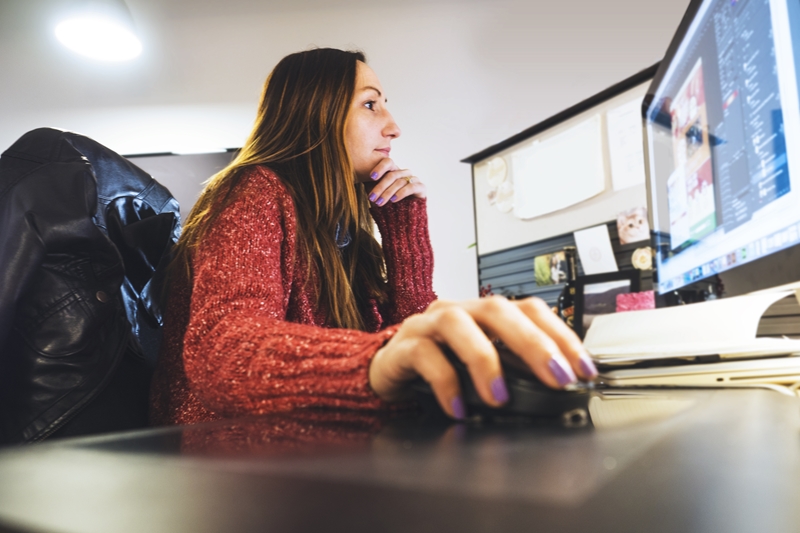 4. Reach out to NDA clients
As detailed by Chris Bank, writing for Creative Bloq, as a UX designer it's likely that some, or perhaps even a majority of your work has been completed for clients with Non-Disclosure Agreements. If this is the case, don't be deterred. Bank advised contacting your clients with NDAs and asking to use select pieces of work from the project. He noted that clients are usually open to such requests, so don't assume that an NDA means you can't discuss a specific piece of work.
Furthermore, even if an NDA client doesn't give you permission, you can still refer to the project in question, outlining some of the major problems and your working process, by using a name such as "Client A" and utilizing evidence of sketches where the client's identity is obscured.
5. Provide evidence of success
UX designers are first and foremost problem-solvers, so it's important to show prospective employers or clients areas where you have truly succeeded, Venkatesan explained. This means providing evidence of a return on investment for your client, whether it's an increase in sales, a higher customer following and so on. If you can demonstrate tangible evidence of results your work has achieved, you'll be more likely to impress.
6. Include testimonials
Emphasizing the need to present evidence of success, Larson explained that including testimonials from pleased clients can give your portfolio a major boost. Testimonials help to give your work even more professional credibility and show off the range of clients you have worked with.
Consider Clear Point Consultants
Seeking the guidance from professionals at a recruitment agency is an effective way to connect with employers. If you are keen to grow your career, get in touch with Clear Point Consultants. A boutique staffing agency tailored to the field of UX design, we can offer you the expertise and connections you need to succeed. To learn more, click here.