Online learning is growing at a rapid rate. According to a 2016 report by the WICHE Cooperative for Educational Technologies, the number of students enrolled in at least one remote course nearly quadrupled between 2002 and 2014, growing from 1.6 million to 5.8 million.
But this growth isn't limited to academic institutions. Across the country, many industries are now using some form of online methods to train their own staff on important practices and policies, as well as to provide clients with the information needed to effectively leverage their goods or services.
An e-learning specialist can help your clients or internal staff get up-to-speed on your products and offerings faster than ever. But when you hire a candidate, you need to make sure that he or she has the qualities that mark an effective professional, such as good communication skills and strong technical knowledge.
What is an e-learning specialist?
In a world that's quickly going digital, e-learning specialists are a necessity for many companies.
In this role, professionals combine communication and teaching skills with web-based tools to create training materials that break down content that is often technical or complicated into assets that are easily understood by a more general audience.
An e-learning specialist's responsibilities are impacted by whether the role is focused on internal or external materials. These positions are often found in human resources departments, where the specialists create, update and manage online training programs and other pieces of content that help instruct employees in how to perform their jobs.
Other times, e-learning specialists may be focused on doing similar tasks for clients. For example, this type of professional might be involved in designing training materials that help your clients learn how to effectively use your software.
According to the job and salary website PayScale, the median yearly salary of an e-learning specialist is $55,873. But depending on experience, education and other factors, as well as the region in which you're located, compensation typically can range from about $39,000 to $82,000 a year.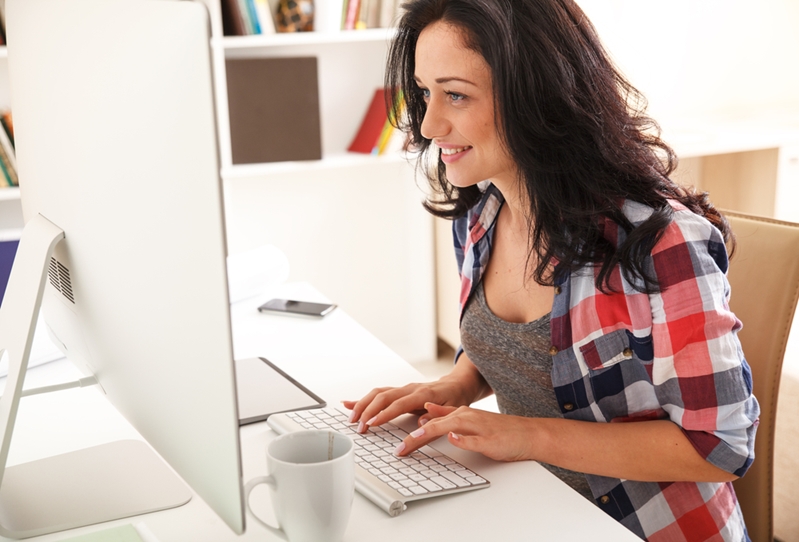 Traits of an effective candidate
To find the perfect candidate for your open role, you need to first have a clear picture of what that ideal professional looks like. This requires a solid understanding of the traits of an effective e-learning specialist.
A qualified applicant should have experience in teaching or training, preferably in an online format. Graphic design or development experience is also helpful, especially if you need someone who can create assets from scratch. A bachelor's degree in a related field, such as communications, education or information technology, is often beneficial.
But when you hire an e-learning specialist, you aren't just looking for technical knowledge. Soft skills are also critical for workplace success, especially in a role such as this which involves close interactions with others.
An e-learning specialist should have the following soft skills:
Communication: When it comes to training people on new processes or technology, communication is key. Your new hire will need to effectively relay complex ideas and explain them clearly to your audience.
Leadership: E-learning specialists need to be able to guide staff or clients as necessary to complete learning and training objectives. Leadership potential is important for ensuring that a candidate can walk others through the materials.
Problem solving: Much of the responsibilities of an e-learning specialist relate to identifying problems in existing materials and creating solutions to fix these issues.
Your next e-learning hire
So now that you know what to look for, how exactly do you hire an e-learning specialist? If you plan on advertising the role through job boards or your social media accounts, you should start by creating the perfect job listing. Make sure that both the technical knowledge and soft skills are listed and highlight the benefits of your workplace, such as company culture.
Next, consider the questions that you need to ask during the interview. Strategic options will get to the heart of how the person breaks down and explains information, such as:
What does your workflow look like when you work on a project?
How does UX influence e-learning design?
What are your greatest strengths as a communicator?
How do you think communication differs in e-learning, as opposed to an in-person training session?
You don't have to be on your own when it comes to hiring an e-learning specialist. Partnering with a trusted recruiting firm can make the process simple and stress-free, leaving you more time to focus on your other responsibilities.
At Clear Point Consultants, we specialize in user experience staffing, including e-learning specialists, which means we know just what to look for to find you a candidate who will excel in your workplace. Contact us today to learn more.